Baltimore Marriott Waterfront Hotel's on-site wedding guru shares her insights on tips for planning the perfect wedding celebration.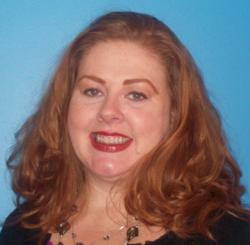 Weddings are continually evolving, and brides and grooms are free to write their own rules when it comes to designing the wedding day that they want.
For couples who got engaged recently, the race is on to plan their dream weddings while still managing to stay on budget. For those who have no clue where to start, what the latest trends are, or how they can save money, they can rely on Sherri Griffis, Director of Catering Sales at the Baltimore Marriott Waterfront Hotel. Widely considered one of the city's resident wedding gurus, Ms. Griffis has organized nearly 200 wedding receptions in Baltimore. Knowledgeable of the best Baltimore reception venues, Ms. Griffis also compiled a list of general wedding planning tips.
According to Ms. Griffis, there is no right way to plan a wedding. "Couples can and do design their day to be anything they want. Weddings are different than they were even two years ago. Weddings are continually evolving, and brides and grooms are free to write their own rules when it comes to designing the wedding day that they want."
Here are Ms. Griffis' tips, suggestions and overviews of the latest trends, in addition to ways to save money in the planning process:

Engagements are getting longer again. Whereas there was a time when people were getting married a lot quicker, today couples are having a longer engagement period due to the fact that they want plenty of time to both plan every detail of their wedding and to save up the money to afford everything they want. The average engagement period seen now is 15 months. Couples looking to save money should note that hotels can be more flexible with the budget for couples who book a wedding with a shorter time frame. Many outstanding Baltimore wedding venues are located inside of hotels. Fridays and Sundays are more affordable than Saturdays.
Having a ceremony or cocktail reception outdoors is still hot. Regardless of weather concerns, brides and grooms want to be outside at least for part of their event.
Color is in. Wedding planners are seeing brides adding more color to their weddings, including pops of color with their shoes or on a sash for their gown.
Family-style settings are in vogue. Couples are asking for long tables "dining-room style" dressed with lots of low centerpieces, which allows more people to sit together. Other couples even choose square tables versus the traditional rounds.
Menus feature comfort food with a twist, where chefs work with the couple to bring a favorite comfort food to the gourmet level.
Wedding planners are seeing requests for heavy wedding receptions in Baltimore along with small plates versus a sit-down plated dinner. This allows the wedding guests more time to mix and mingle. There is a perceived notion that receptions are less expensive; however, that is not always the case.
Brides are becoming more willing to lower the attendee number in order to get all the other things they want for their wedding.
Comparison shopping and negotiating have become the new normal in weddings. There was a time when a bride had her heart set on a certain venue and cost was no object. Today everyone is more budget-conscious. They will ask for discounts and extras to be thrown in, and will also tell planners what the competition is offering them. The Internet is also a handy tool for couples to learn how to negotiate and provide an idea of what they should be spending for specific items.